ANNA WOLSKA – CLOSER
TIME
Vernissage 10.10.2014, 7 p.m.
LOCATION
Instytut 116 – Gallery, ul. Grochowska 116, 04-301 Warsaw
INFO
All photos included in this project were made during rehearsals and concerts of Warsaw choir "Sienna Gospel Choir". Founded in 2002 as a Pentecostal congregation Capital Agenda Street. […] The exhibition shows a selection of photos from my two years of photographic collaboration with the choir. That's what I tried to capture in my pictures is part of religious rapture. Gospel music because it's not just swaying rhythms and evocative of improvised jazz. It is primarily a form of prayer. And that I used as the main determinant factor in making the selection of works for the exhibition. So there are the photos where I could not resist the temptation year artistic values given situation. In the photos, tried to break through the mask body and the grimace of an artist to reach the interior – the essence of the soul – hence the title of the exhibition: "Closer".
Anna Wolska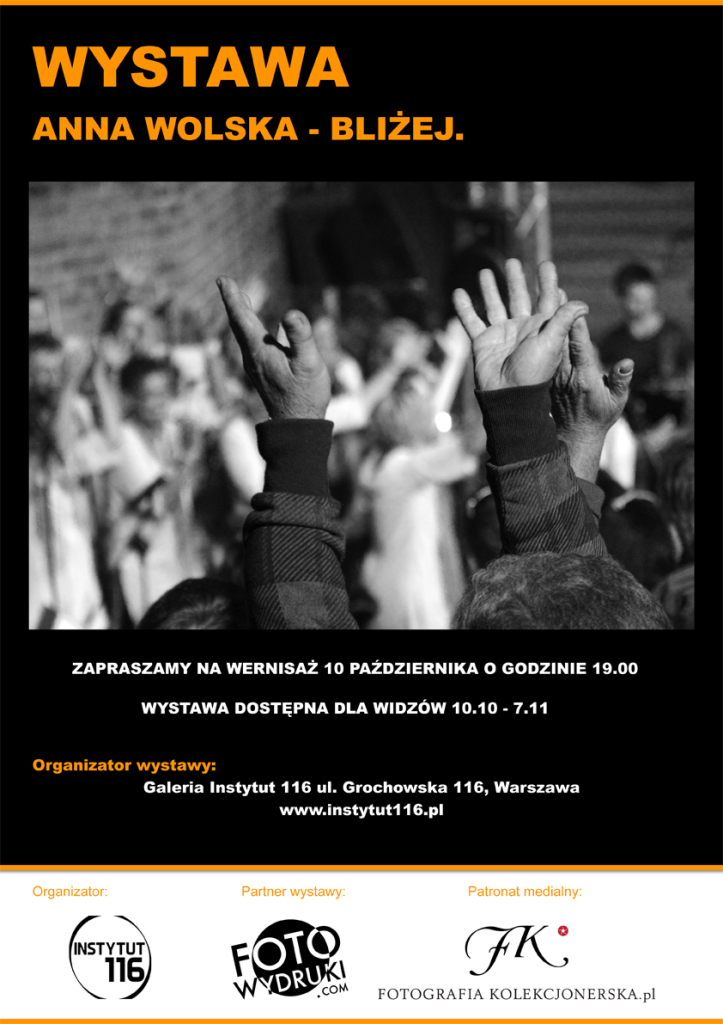 Video
Gallery